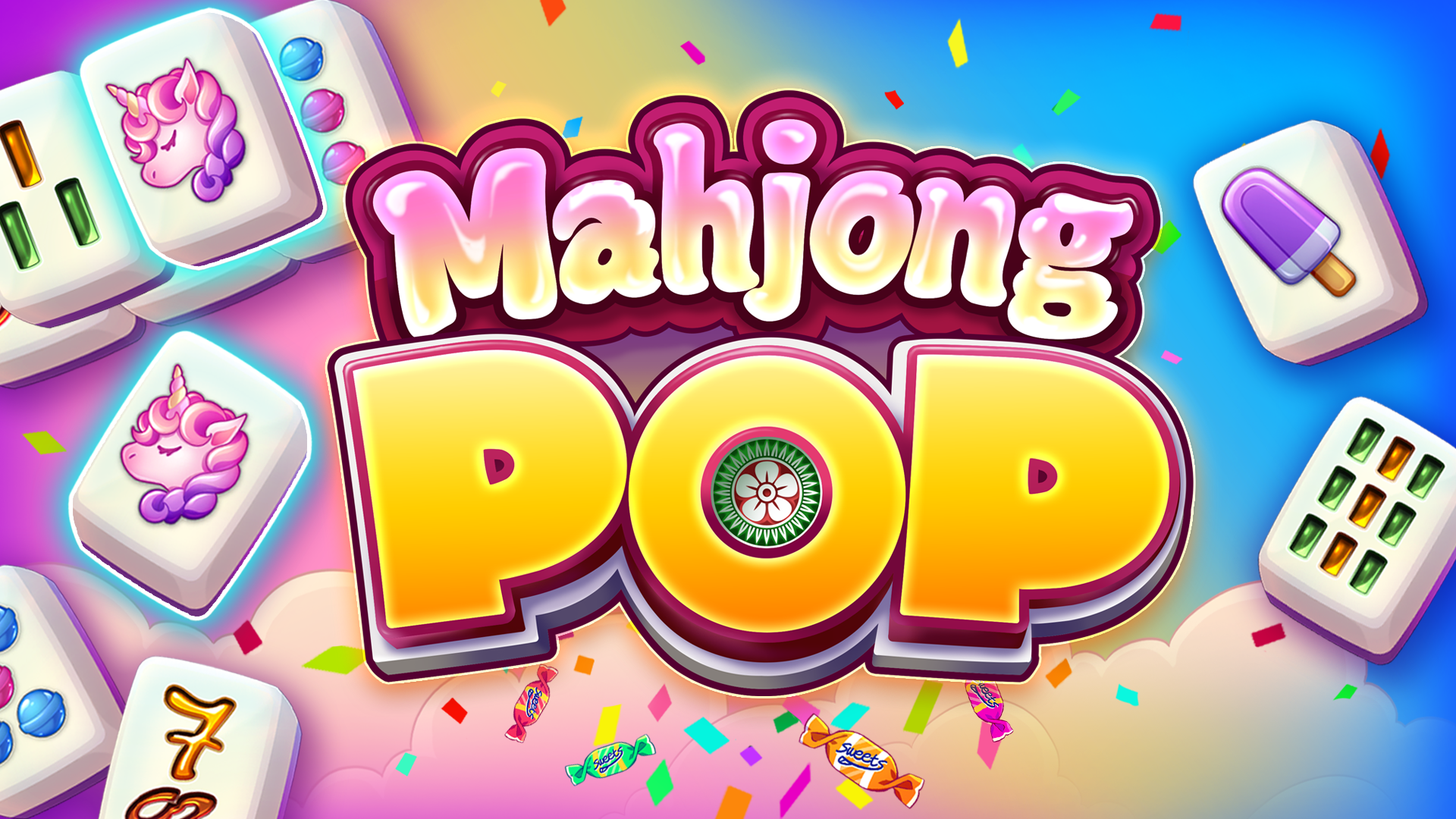 Mahjong POP puzzle: New tile matching puzzle
Exercise your mind with this yummy pickup-and-play Mahjong puzzle game!
Use your brain to complete quests and become an expert Mahjong puzzle solver!

The rules are simple! Pick two Mahjong tiles of the same pattern from a stack of Mahjong tiles to erase them!
There are many items to help you out if you get stuck; all of which can be obtained for free.

Whether a beginner or an expert Mahjong player, you're sure to be hooked!
Please enjoy this all-new, free-to-play Mahjong Solitaire game!
Game features:
Come along on a colorful Mahjong journey through a yummy wonderland, and meet many cute and quirky residents along the way!
Adventure awaits in fun areas such as Cinnamon Village, Unicorn Land, Ice Park, Chocolate City, and more!
Look forward to regular free updates, where new Mahjong puzzles will be added!
Lots of fun achievements to collect!
Feel your heart race in the time-limited events! Complete the Mahjong puzzle within the time limit! You might even find some treasure...
Gorgeous graphics and rich sounds! Beautiful easy-to-see mahjong tiles!
The clear conditions for the Mahjong puzzles vary from stage to stage. Different factors add a fun twist to the classic Mahjong Solitaire!
Recommended for those who like "brain tickling" games such as match-3 puzzles, board games, brain training and solitaire.
Playable offline. Play on long flights or during your daily commute!
Connects to Google Play Games or Game Center! Game data is also protected.
Mahjong Solitaire is a classic game that has continued to be a hit throughout the years. Also called Shanghai.
Whether you are familiar with Mahjong or not, anyone can enjoy playing this game!